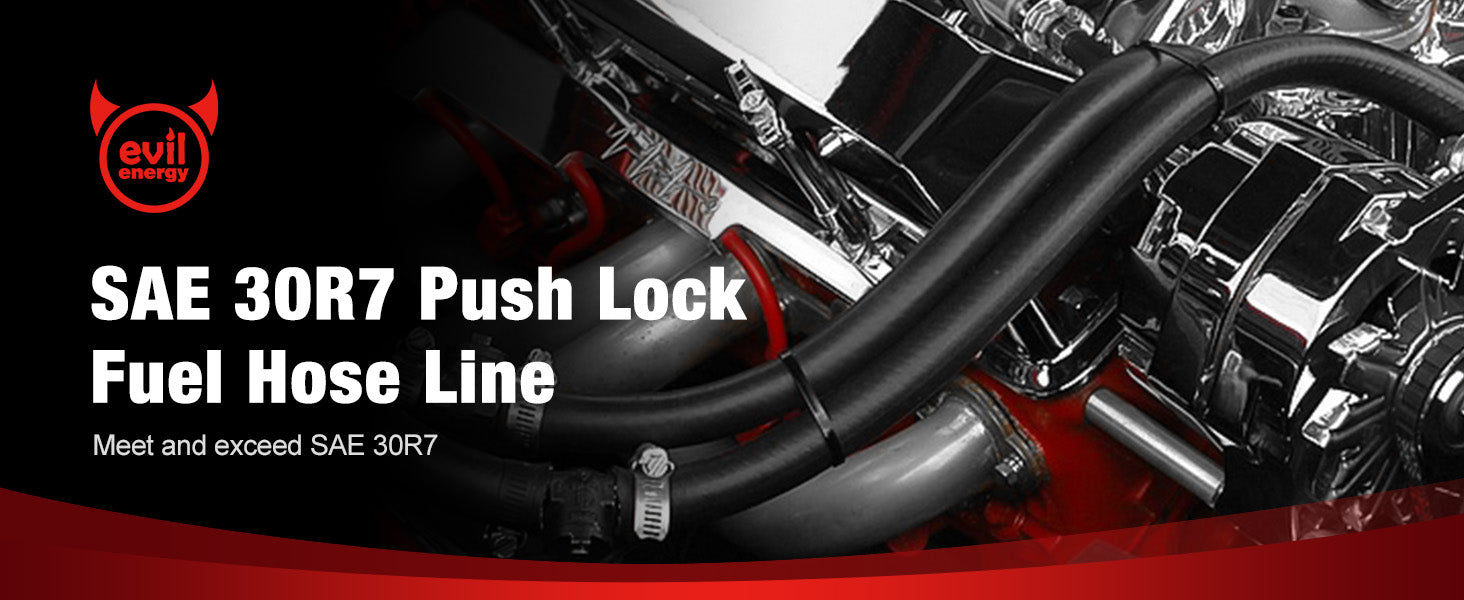 This fabric-reinforced fuel hose is made of the material NBR / NBR (butadiene acrylonitrile rubber) in accordance with DIN 73379. It is also for E10 and biodiesel suitable. For this he is abrasive resistant than plastic tubing and are distinguished in particular by a high temperature and heat resistance.
Applicable Medium: fuel line can work with diesel/biodiesel/gasoline/Oil/grease/water and air,etc.
Application: SAE 30R7 rubber fuel line widely used in fuel system, oil cooling, steam emission, PCV system, please check the pressure of application before perchase.